We have amazing events each month. Check them out at RSVP today!
Create And Launch – Journal Making Workshops – 2023 Quarter 2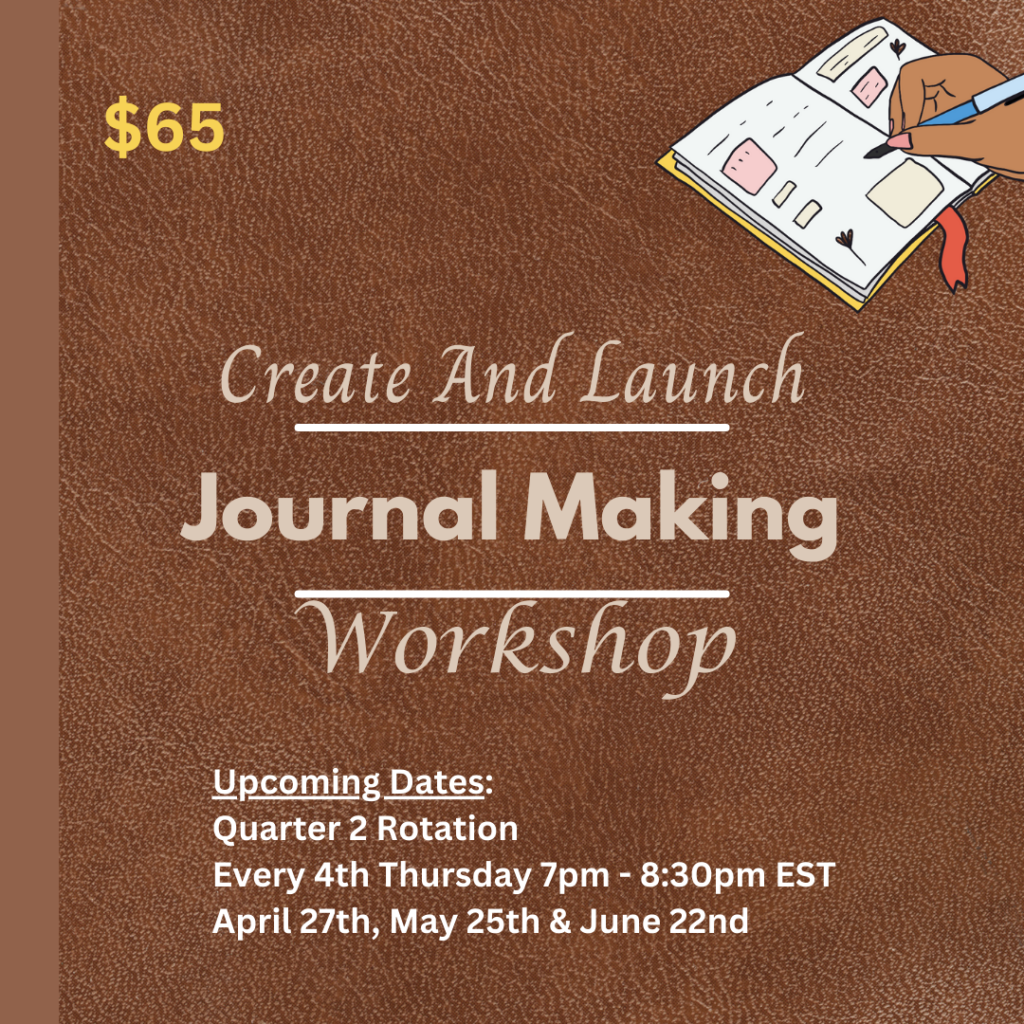 Are you looking for a way to express your creativity and ideas through a custom journal? Look no further than our Journal Making Workshop!
During this workshop, you'll learn how to design and create a fully customized journal, complete with a unique cover and interior. And the best part? You'll be able to print it for personal use or even upload it to sell online.
For those interested in selling their journals, we'll also provide marketing strategies to help get your creations into the hands of eager customers.
Our upcoming virtual workshops will be held every 4th Thursday of the month during Quarter 2 rotation, specifically on April 27th, May 25th, and June 22nd, from 7pm to 8:30pm EST.
The cost for each session is only $65, making it an affordable and fun way to expand your creativity and design skills.
Act FAST – sign up now and let's create something amazing together! Click HERE to RSVP
Virtual Vision Board Party – Jump In TODAY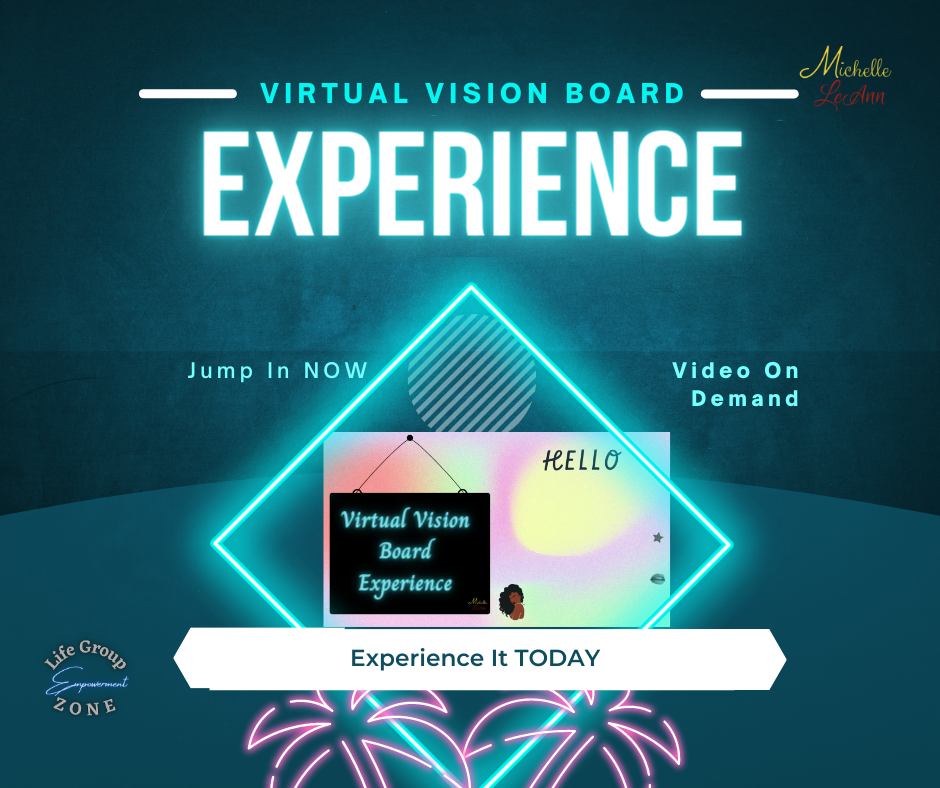 Join us for an amazing Virtual Vision Board Party. You can jump in at any time of the year and this video on demand content will help you plan the next 12 months. This event is designed to help you create a vision for the next twelve months and make it the BEST year of your life. Connect with a community of visionaries, dreamers, and executors to build your vision board with virtual content, images/words, and resources to help build out your dreams. You will also receive FREE Money Savings Challenge Sheets, and ongoing encouragement and support throughout the year. As a bonus, you'll get monthly digital gifts to enjoy on your Virtual Vision Board Experience Journey, starting with a Gratitude Journal in Month 1.
RSVP Today and jump into this amazing opportunity to level up your next 12 months! RSVP HERE
Monthly Color Coded GROW Party Virtual Experience

The Color Coded GROW Party is a virtual monthly event designed specifically for women to focus on their personal, career, spiritual, and relationship growth. Each session is thoughtfully crafted to help you develop and improve in these key areas of your life. Our events are hosted in a supportive and welcoming environment, with meaningful dialogue, well-crafted themes, resource outlines, accountability and much more. Whether you're looking to learn new skills, network with other women, or simply take some time for yourself, our virtual events are perfect for you. Jump into the Color Coded GROW Party Experience TODAY. Grab Your FREE Seat For The Next GROW Party HERE!