2

May, 2023
Make Money From Home With Affiliate Marketing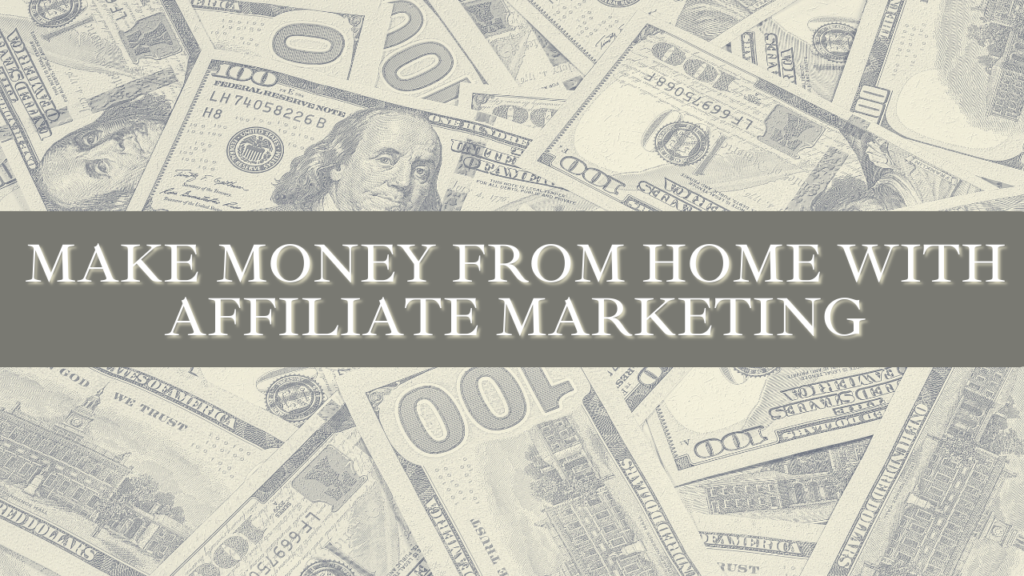 What Is Affiliate Marketing: Affiliate marketing involves promoting products and services on your website or social media platforms and earning a commission for each sale made through your unique affiliate link.
How To Make Affiliate Marketing Easier:
WordPress: A website builder that allows you to create a website or blog where you can promote products and services.
Amazon Associates: An affiliate program that allows you to earn commissions by promoting Amazon products on your website or social media platforms.
Awesome Affiliate Program Offered By Our Company:
Our affiliate program offers 30% commission and it's an awesome way to earn money for sharing something you love. Since we are talking about affiliate marketing and working from home, the average person may be looking to build a website. You can promote our Website Development Made Easy product and earn $450 each time someone signs up using your referral link. Sign up to be an affiliate HERE.
Become An Affiliate For Website Development Made Easy Course
More about the product:
Welcome to Website Development Made Easy with Michelle LeAnn LLC, where we make the process of building and maintaining a website hassle-free. We understand that creating a website can be a laborious task, especially for those who are not tech-savvy. That's why we offer a basic package that includes everything you need to get started.
Our basic package includes integration with all social media platforms, calendars, and a blog section to keep your audience engaged with your latest updates. We build all of our websites using WordPress, the most popular content management system in the world. You will have full control and access to your website, including the ability to update and delegate access for maintenance.
Enjoy the affiliate marketing journey! I use this method and I also offer this opportunity in my business. Comment your thoughts, we would love to hear from you and learn about your experience with affiliate marketing!
Stay Awesome, Michelle LeAnn ✨